We offer catering for all occasions, small or large, such as weddings, conferences, birthdays and many other special events. Our functions hall above the restaurant can cater for up to 120 guests. Alternatively, we can provide complete catering services at any other location in Sambava.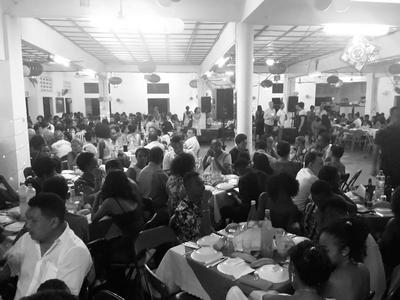 Every New Year's eve, MIMI provides catering for about 500 guests at the Chinese convention in Sambava, the largest yearly dinner event ball in the SAVA region.

Contact us with your ideas and requirements and we would be happy to help plan and organise your special event.